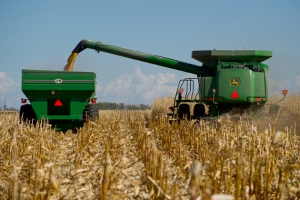 By Dave Dahl
SPRINGFIELD – Illinois corn has just begun the harvest.
Mark Schleusener, state statistician with the USDA National Agricultural Statistics Service, says the corn harvest is two percent complete. 37 percent is in the mature stage, 92 percent is in the dent stage, and 72 percent good to excellent.
Soybeans are 17 percent dropping leaves and 49 percent turning color, with 71 percent rated good to excellent.
Dave Dahl can be reached at News@WJBC.com.