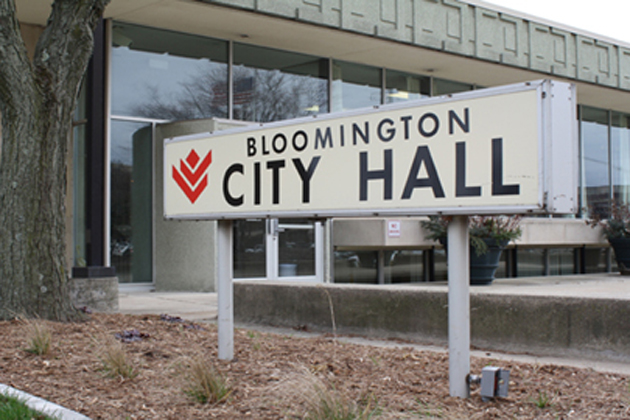 By Neil Doyle
BLOOMINGTON – Leaders in Bloomington gave an update this week on COVID-19's financial impact.
At the city council meeting, finance director Scott Rathbun said the city's general fund will take an $8.5 million hit this fiscal year, about $1 million less than staffers predicted in April.
Bloomington Mayor Tari Renner told WJBC's Scott Miller the city is in pretty good shape all things considered.
THE SCOTT MILLER SHOW: Mayor Renner – Financial impact of COVID-19 in Bloomington https://t.co/ONYs6qkJrC

— WJBC AM-1230 (@WJBC) July 29, 2020
"Obviously we have our challenges but relative to other cities throughout the Midwest and United States, we are doing fairly good," said Renner. "We are going to be very prudent and responsible managers of the finances during this crisis."
Renner said some tough decisions were made at the start of the pandemic like not hiring and limiting certain purchases.
"Because we were conservative in our projections and revenues to some degree have come in better than expected, things aren't as bad as we had originally projected," said Bloomington Deputy City Manager Billy Tyus. "So how will it impact the everyday person? I would say that we don't know at this point, but we are taking a wait and see sort of attitude and continue to monitor things."
THE SCOTT MILLER SHOW: Deputy City Manager Tyus: fiscal impact of COVID-19 on Bloomington https://t.co/H5ujn2pubU

— WJBC AM-1230 (@WJBC) July 28, 2020
Tyus said some revenues coming in better than expected – sales, food and beverage taxes. Some revenues that are struggling – amusement, specifically video gaming, and hotel/motel.
Neil Doyle can be reached at neil.doyle@cumulus.com