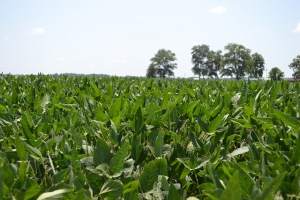 By Dave Dahl
SPRINGFIELD – Illinois' average rainfall was about an inch wetter than normal for last week, says Mark Schleusener, state statistician for the USDA in Illinois. He says the rains were not unwelcome.
Soybeans have begun blooming, corn has begun silking, and both crops rate more than two-thirds good to excellent.
Rain is in the forecast, and Schleusener says only some farmers will see that as good news.
Dave Dahl can be reached at News@WJBC.com.