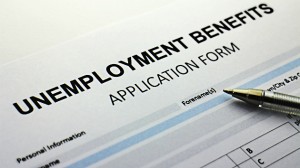 By Illinois Radio Network
SPRINGFIELD – Unemployment claims in Illinois for the week ending March 21 jumped ten-fold from the previous week as employers and employees continue to feel the fallout from the coronavirus pandemic.
Initial unemployment claims in Illinois for the week ending March 21 were 133,763, up 122,893 from the 10,870 claims filed the previous week, according to data released Thursday morning by the U.S. Department of Labor and later updated by the Illinois Department of Employment Security.
The seasonally adjusted unemployment claims in the U.S. for the week were a record 3.3 million – up 3 million from the previous week. The total represents the highest level of seasonally adjusted initial claims ever. The previous high was 695,000 in October 1982.
"This large increase in unemployment claims was not unexpected, and results from the recognition by Americans across the country that we have had to temporarily halt certain activities in order to defeat the coronavirus," U.S. Labor Secretary Eugene Scalia said.
Some compared the massive influx of unemployment applications to a combination of a recession and a natural disaster.
"This is an immense number of unemployment claims," said Alexander Bartik, assistant professor of economics at the University of Illinois at Urbana-Champaign. "But, we need, for public health reasons, to intentionally shut parts of the economy down for a period of time."
Bartik said policy decisions by governors and the federal government will be crucial in the coming weeks to both support households and businesses hurting from the slow-down and ensure that workers and employers are able to reconnect once it's safe to do so.
"Once that freeze can be relaxed, according to public health authorities, if we take the right policy measures we can get the economy back to where it was as much as possible," he said.
Illinois Radio Network can be reached at News@WJBC.com.