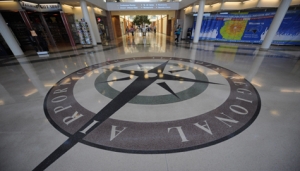 By Heart of Illinois – ABC
BLOOMINGTON – Central Illinois Regional Aiport announced that Allegiant Airlines will offer direct flights to Destin-Fort Walton Beach starting in June.
Passengers will be able to fly in and out of the airport to Destin on Thursday and Sundays.
The seasonal route will be available from June to August.
CIRA Deputy Director of Marketing Fran Strebing said the airport saw a 16 percent increase last year over 2018 and they hope this new stop will keep that trend going.
"We're just looking for new places for our travelers to travel to and talking with our airlines and hoping that they can give us some new routes so this is one step. It'll be seasonal for now. We hope it does very well and we can have it longer than just three months out of the year," she said.
Strebing said the airline is offering an intro rate as low as $49.
Heart of Illinois – ABC can be reached at News@WJBC.com.