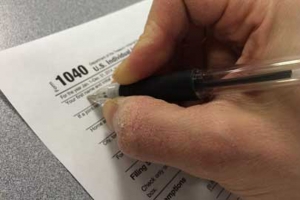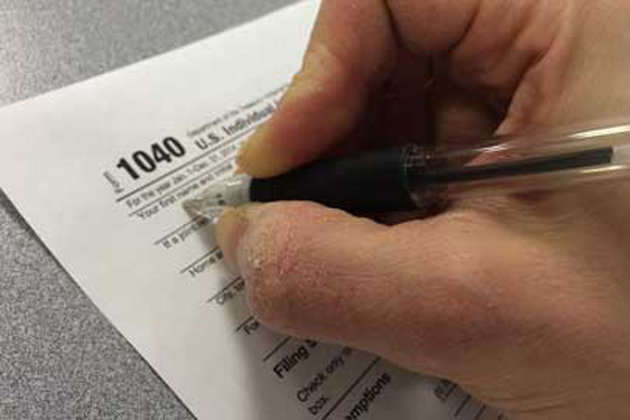 By Illinois Radio Network
SPRINGFIELD – Federal tax changes from 2017 could make it more politically difficult for local governments to raise taxes, according to a report.
The Tax Cuts and Jobs Act was the first sweeping change to the federal tax code since 1986. It lowered corporate taxes, removed individual tax brackets and broaden the personal standard deduction. To make up for that lower revenue, the state and local tax deduction was capped at $10,000. The dedication limit is often referred to as the SALT cap.
In a 2020 outlook for local governments, credit-rating agency S&P Global Ratings highlighted how that change could affect high-tax states, namely New Jersey, New York, Connecticut, New Hampshire and Illinois.
"Taxpayers from areas with high state and local taxes lost the ability to deduct the full SALT bill from their federal taxes, and some are feeling it in their net taxes paid," the report said. "While this has not translated into an exodus from states with high property tax, there are other implications for local governments, including potential hesitation to approve additional bond referendums that would raise taxes."
In Illinois, property taxes are the largest slice of the local tax burden pie. It's not uncommon in the Chicago suburbs to see property taxes exceed annual mortgage principal payments. Moving forward, any property taxes above $10,000 cannot be deducted from federal taxes, something Stephen Kranz, a tax attorney and partner at McDermott Will & Emery, said will make future property tax increases less palatable to residents than in the past when the higher bills could be written off on federal taxes.
"The state government, as well as local governments, are faced with new pressure by voters not to increase taxes – in some cases pressure to reduce them," he said.
Some analysts said the pressure on state and local governments was a good thing because it no longer allowed high-tax jurisdictions to raise taxes that would ultimately be subsidized from the pool of federal money filled by states that have managed to keep property tax burdens low. Others have said it is double-taxation.
Lawmakers at the state and federal level who represent states set to be the hardest hit from this issue have attempted a number of workarounds and filed legislation to undo the cap. None of those efforts have succeeded to date. The Restoring Tax Fairness for States and Localities Act passed the U.S. House of Representatives in December, but is unlikely to see the same kind of support in the Republican-controlled Senate. It would remove the $10,000 cap.
Illinois Radio Network can be reached at [email protected]