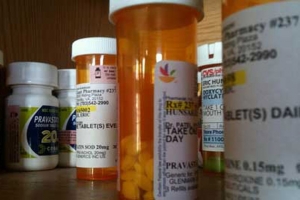 By Illinois Radio Network
SPRINGFIELD – After hearing reports of first responders losing life insurance coverage after getting anti-overdose drugs for work, an Illinois lawmaker wants to prohibit such cancellations.
State Rep. Margo McDermed, R-Mokena, said she didn't know that there was a coverage issue until a resident of her district reached out.
"A constituent had been denied life insurance when she had the prescription because she is a first responder," McDermed said. "When we investigated, we found out that this is an issue and that a number of states have already acted legislatively to address the issue."
Her legislation, filed last week, would bar life insurance providers from denying coverage or dropping a contract for a first responder solely because that person got a prescription for an opioid antagonist, the most common being naloxone or Narcan.
"A life insurance company may not, based solely on whether an individual has been prescribed or has obtained through a standing order an opioid antagonist: (1) deny coverage to the individual; (2) limit the amount, extent, or kind of coverage available to the individual; or (3) charge the individual or a group to which the individual belongs, a rate that is different from the rate charged to other individuals or groups, respectively, for the same coverage, unless the charge is based on sound underwriting or actuarial principles reasonably related to actual or anticipated loss experience for a particular risk."
McDermed said she had spoken to at least one Democrat in the House and received their vote of support. That couldn't be corroborated Monday.
The issue has come up in other states, McDermed said, but her legislation is modeled after Texas statute.
U.S. Sen. Edward Markey, D-Massachusetts, wrote two of the nation's largest insurance associations inquiring about the practice after finding out about a nurse in his state who was denied coverage after buying Narcan over the counter, which is legal there.
"We must be doing all we can to make access to naloxone easier, not harder, for all Americans," he wrote in a February letter. "Knowing that carrying naloxone could result in the denial of an insurance policy application would undoubtedly dissuade individuals from obtaining it to help save the life of a loved one or even a stranger."
The National Association of Insurance Commissioners responded to Markey.
"Pharmaceutical use, including drugs associated with opioid overdose treatment, can be among the factors some life insurers consider when deciding to offer life or disability coverage," it said. "However, state regulators share your strong desire to protect consumers from unreasonable underwriting practices and agree that no applicant who carries Naloxone solely to save others should be denied insurance solely for that reason."
The American Council of Life Insurers responded to the letter as well. That group said it supported first responders in the fight against opioids.
"While life insurers fully support the use of naloxone by good Samaritans, information on an applicant's medical record or prescription history report about a prescription for naloxone may prompt additional questions and a deeper review of the request for coverage and reason for the prescription," the group said.
Illinois Radio Network can be reached at News@WJBC.com.