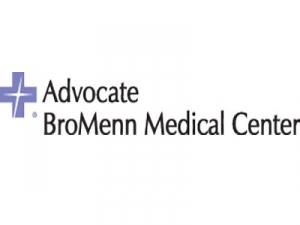 By Illinois Radio Network and Blake Haas
SPRINGFIELD – Most Illinois hospitals scored well in a new patient safety report.
The grades were released by a nonprofit watchdog organization, The Leapfrog Group,
which aims to educate the public about the safety and quality of health care facilities.
More than 100 general and acute care hospitals in the state made the list.
"In the last update of the grades, which was back in the spring of this year, Illinois ranked
14th among all 50 states, and now Illinois has moved up to 11th," said Erica Mobley,
director of operations for The Leapfrog Group. "So that is encouraging to see that more
hospitals are really putting a focus on safety and that's resulting in higher grades."
There were 108 hospitals in Illinois that received a grade this fall and 46 of those earned
an A, while 19 earned a B. Advocate BroMenn Medical Center grade fell from 'B' to 'C' status. OSF St. Joseph Medical Center earned an 'A' rating, the same as in the spring.
See the latest report here: https://www.hospitalsafetygrade.org/h/advocate-bromenn-medical-center?findBy=city&city=Bloomington&state_prov=IL&rPos=100&rSort=distance
"What we really see in 'A' hospitals is that they have a real culture of safety, meaning
that safety is something that they are focused on every single day from the executive suite
all the way down to every single level of staff," Mobley said. "Safety has to be first and
foremost and top of mind for every employee, every single day."
Hospitals that earn a D or F are in the bottom 5 percent of all graded hospitals across the
2,600 facilities that are included in the survey. Four Illinois hospitals received 'D' grades,
three in the Chicago area and one near Peoria.
"These are hospitals are really struggling both on the process side of our grade of not
having those right processes in place," Mobely said. "And then that's really showing in
having some pretty poor outcomes and having very high rates of the errors that we look at
in the safety grades."
Mobley said that hospitals of all sizes and types, regardless of location, should be able to earn an
"A."
"A lot of the things that we're looking at for safety are not things that are very expensive
or challenging to implement," Mobely said. "For example, we're looking at hand
washing. So do hospitals have a policy in place to make sure that everyone's washing
their hands all the time? Any hospital, regardless of their size or their resources, should be
able to do that."
Some of the errors that are highlighted are called "never events," because they're things
that Leapfrog said should never happen in a hospital.
"Something like leaving an object inside of a patient during surgery that should never
happen regardless of how big or small or where the hospital is located," Mobely said. "So
good safety is something that is achievable by all hospitals."
A poor grade doesn't mean consumers should avoid those hospitals entirely, Mobely said, but patients
should be aware if they're going to a hospital that has earned a lower grade so they can be
extra vigilant to protect themselves.
"Medical errors are a very big problem," Mobely said. "In the U.S., it's actually the third
leading cause of death. People do really need to be concerned with the safety of hospitals
in their community. It is really important for people to try to find the safest hospital that
is available to them."
The states with the highest percentages of "A" hospitals are Maine, Utah, and Virginia.
Three states – Wyoming, Alaska and North Dakota – had no "A" hospitals in their borders.
Information about the Safety Grades and individual hospital grades and state
rankings is available at hospitalsafetygrade.org.
Blake Haas can be reached at Blake.Haas@Cumulus.com.