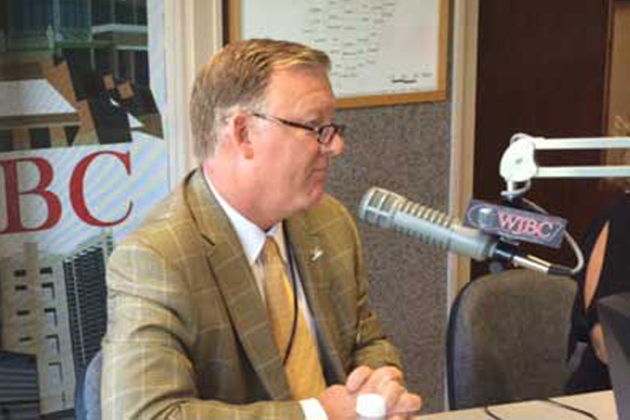 By Neil Doyle
NORMAL – So far this school year, transportation has been a big concern for Unit 5 board members and parents.
Superintendent Mark Daniel said many are frustrated about the communication with bus contractor First Student. He told WJBC's Scott Miller busing has always been a complex issue for the district, and it's proving to be this year.
SCOTT MILLER SHOW: Unit 5 Superintendent Dr. Mark Daniel on why he is stepping down and what he has learned in his role https://t.co/on8o5LCY03

— WJBC AM-1230 (@WJBC) September 11, 2019
"Transportation will always be an issue because you have two parameters to deal with. Trying to serve your students and make sure they are safe and on time, but you have to do that on a very limited budget," said Daniel.
"There's also a driver shortage, and that means we have to combine routes.  Anyone that wants to be a driver we need you, it pays $17 an hour, and that has gone up since I've been here," Daniel added.
Daniel said while there is a driver shortage, there's no excuse for all the problems.
"I thought we had this figured out last year, but there's new management and systems that are still being figured out, but those aren't excuses, you have to make things work."
Some board members have said if problems persist, the district might not renew First Student's contract.
Neil Doyle can be reached at neil.doyle@cumulus.com