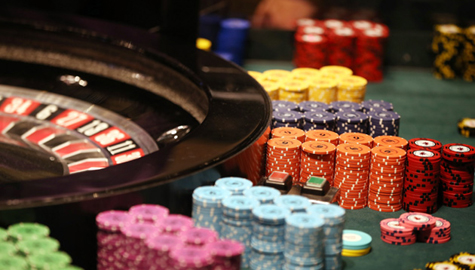 By Dave Dahl
SPRINGFIELD – The online fantasy sports people – FanDuel and Draft Kings – are hoping to be in the winner's circle if and when there is a sports betting bill in Illinois.
Now that gambling on sports is legal in the U.S., all Illinois has to do is pass a bill. FanDuel CEO Matt King, a Chicago resident, says Illinois is a fantastic market to tap.
"Iowa and Indiana largely have passed bills which look a lot like New Jersey's," King said, referencing the state which he says is the standard for well-regulated sports gambling. "There's actually a big gold rush in terms of creating the technology centers for the whole industry, because a lot of the jobs that come up in sports betting have to be done in states with regulated sports betting."
Besides, King says, it's already happening here.
"You have offshore sports books, you have illegal bookies," King said. "We would estimate over $10 billion in bets are made offshore from Illinois residents every year."
Legalizing sports gambling is one of many ways Gov. JB Pritzker wants to generate revenue which he wants to have passed by the end of session May 31.
Dave Dahl can be reached at News@wjbc.com.