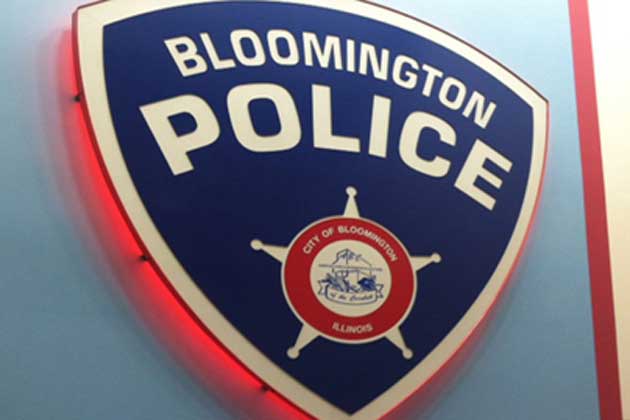 By Howard Packowitz and WMBD-TV
BLOOMINGTON – A Bloomington woman said she feels safe living in her east side neighborhood despite a second deadly shooting there in less than a year.
Julie Hinthorn was in the basement, and her mother was in the living room watching TV Tuesday night at their home on Orchard and Wildwood Roads.
An SUV crashed into two parked vehicles and Hinthorn's house. Inside the SUV was gunshot victim Juan Nash, 25, who died from his wounds.
Hinthorn is thankful the SUV hit a metal flag pole on her property, which sent the vehicle in the direction of her cars and garage, instead of striking a part of the house that might have badly injured her mother.
"It may have veered him off towards our vehicles and the garage. If not, he may have (gone) into the living room and my mother would've been sitting in her chair," Hinthorn said.
Two other men, Nathaniel Caldwell, 26, and Scotty Allen, 18, were in critical, but stable condition. It's believed they were they were shot about a block away in the 1200 block of Orchard Road.
That's the same block where Taneshiea Brown, 20, and Steven Alexander Jr., 18, were shot to death, and two other people were wounded in June of last year. Bloomington Police arrested Hammet Brown, 27, who's jailed on $3,000,000 bond while awaiting trial in that case.
Police have not made an arrest in Tuesday night's shooting, and they're still asking for the public's help to solve the case.
Meantime, Hinthorn said her neighbors help one another to stay safe.
"This neighborhood right here is a safe neighborhood," Hinthorn told news partner, WMBD-TV.
"Neighbors, quite a few of them, have been here, lived here for several years. My mother and father moved here in 1979. We know each other, and watch out for one another," Hinthorn also said.
Just like last year, Bloomington Police Public Information Officer John Fermon said the department is providing extra patrol for the neighborhood.
Anyone with information is asked to contact Bloomington Police Detective Jared Bierbaum at (309) 434-2807, emailing Bierbaum at jbierbaum@cityblm.org, or calling the department's main line at (309) 820-8888.
McLean County Crime Stoppers accepts tips from anonymous callers at (309) 828-1111. The Crime Stoppers organization pays rewards of up to $1,000 for information leading to arrests and indictments.
Howard Packowitz can be reached at howard.packowitz@cumulus.com