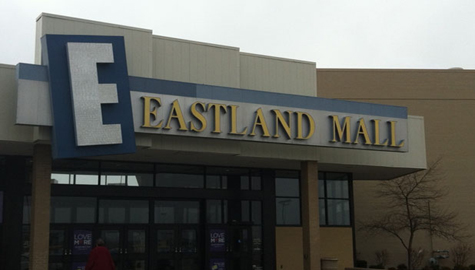 By Howard Packowitz
BLOOMINGTON – Bloomington Police are asking for the public's help to find the man who took off with two bank bags during the noon hour Tuesday from a store at Eastland Mall.
Employees at JC Sales reported a black man forced open the rear door at about 12:15 p.m. and removed bank bags from the owner's purse, which was in an employee-only area of the store.
Police were told the man fled with an undisclosed amount of cash and was seen running in the direction of the 2000 block of East Empire.
The suspect is said to be a black man, about 5′ 8″, in his late teens or early 20's, with facial hair and short-cropped hair. He was wearing a black jacket, jeans, and tennis shoes.
Anyone with information about this crime is asked to contact Bloomington Police Detective Steve Moreland at 309-434-2548 or the department's main line at 309-820-8888.
McLean County Crime Stoppers is accepting anonymous tips at 309-828-1111. Crime Stoppers pays rewards of up to $1,000 for information that leads to an arrest and indictment.
Howard Packowitz can be reached at howard.packowitz@cumulus.com