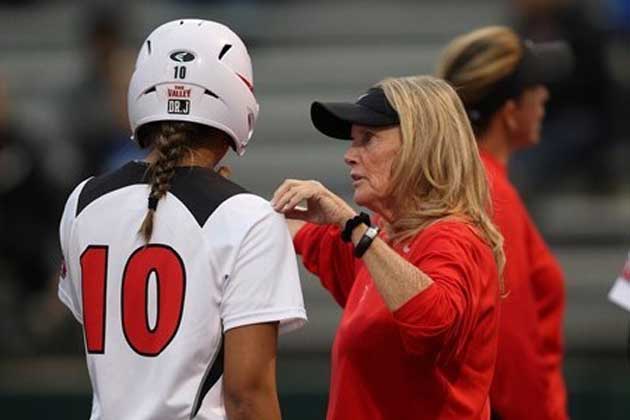 By Greg Halbleib
LOUISVILLE, Ky. – The National Fastpitch Coaches Association is renaming its Distinguished Service Award after the longtime coach at Illinois State.
The NFCA announced the honor on Monday. Fischer received the first award in 2002.
Fischer enters her 34th season as Redbird softball coach. She is one of 22 NCAA Division I head coaches with 1,000 wins in at least 10 years as a D-I head coach.  She is the 16th winningest coach in NCAA Division I history and is eighth among active head coaches.
Fischer has served the NFCA as first vice president, chair of the Division I All-America committee and will be the Mideast Region representative on the All-America committee in 2019.
"This honor was completely unexpected," Fischer said in a release. "Volunteering with an organization for a sport that you love seems pretty natural. Each and every year, I have been able to witness first-hand how things within the NFCA have evolved, and how things have continued to get bigger and better as we move intot he future."