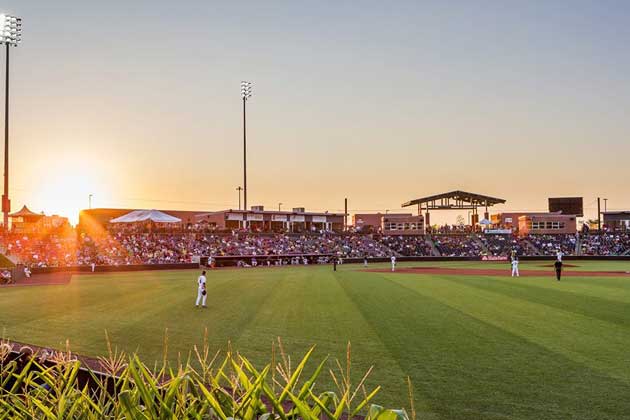 By Greg Halbleib
NORMAL – The CornBelters placed four players on the Frontier League All-Star team for the 2018 season as announced by the league on Thursday.
Shortstop Santiago Chirino, first baseman Chris Iriart, and outfielders Andrew Godbold and Derrick Loveless earned end-of-season All-Star honors after voting by the league's general managers, managers, coaches, broadcasters and media.
Chirino was runner-up for the league's Most Valuable Player, and pitcher Jack Landwehr finished as runner-up in the voting for Rookie of the Year.
Chirino is currently second in the league in batting average, hitting at a .370 clip. He became the all-time Frontier League hits leader earlier this season.
Iriart leads the league with 24 home runs. Godbold and Loveless are the team RBI leaders with 75 and 63 respectively.
The CornBelters are a half-game behind the Florence Freedom for the final playoff spot with four games remaining, and are 1 ½ games behind the River City Rascals for the Frontier League West Division lead. The Belters conclude the series with the Freedom on Thursday night at UC Health Stadium, then return to the Corn Crib for the final three games of the regular season against the Evansville Otters, who are also a half-game ahead of the Belters.
Game times this weekend at the Corn Crib are 7:05 p.m. Friday and Saturday and 6:05 p.m. Sunday.
Greg Halbleib can be reached at greg@wjbc.com.