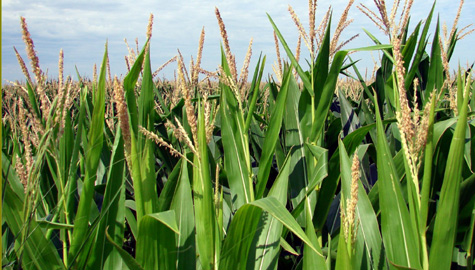 By Dave Dahl
SPRINGFIELD – 2018's first crop yield forecast is out, and it's a positive one for Illinois.
But Brad Summa, director of the Heartland region (Illinois and Missouri) for the USDA's National Agricultural Statistics Service, says there is a caveat.
"This is a snapshot in time," Summa tells WJBC News. "The crop is not made yet. This is a forecast, and these are the conditions we are seeing right now, and, depending on the weather we get from this point forward, that yield could be spot on. It could go up a little bit, or it could go down a little bit."
The numbers: corn 207 bushels per acre for a total of 2.246 billion bushels. The per-acre yield would be a record, and the total would be second only to 2014's. Soybeans are forecast to yield 64 bushels per acre, for a total of 694.4 million bushels. Both would be records.
Summa says the crop progress and condition reports so far point to this good news. Another forecast is out in September.