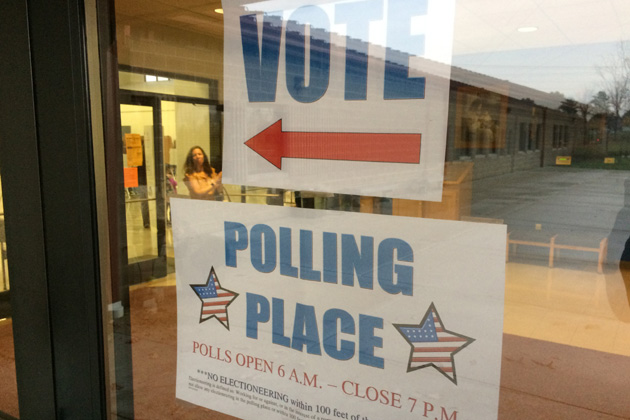 By Howard Packowitz
BLOOMINGTON – The chairman of the McLean County Republican Party said it was satisfying to work on a nonpartisan issue even though leaders from the local Democratic Party were not involved.
Republicans and Libertarians filed a petition Monday for a judge to decide whether to place on the November ballot a binding referendum to get rid of the Bloomington Election Commission. The county clerk would run all county elections.
County GOP Chair Connie Beard said the two parties gathered almost 1,300 signatures, which exceeds the required 1,000 signatures.
County Democratic leaders believe the referendum is a political move, but Beard said Democratic voters were among those who signed the petition.
"We've not gone after just Republican voters or just Libertarian voters," said Beard.
"We've gone after all kinds of voters, knowing that if they understood the issue, that they would more than likely say, 'Well yeah, I think we ought to have a choice. Let's talk about this. This sounds like a good idea," said Beard.
The GOP chair said doing away with the city's election commission is consistent with Republican Party principles of limited government.
"The fact that 95 out of 102 counties in the State of Illinois have a single election process, and we are one of the very tiny group that still, for some reason, have two election processes in our county, that itself would move one to question why?"
Beard said no date has been set for a McLean County judge to rule on the petition.
Howard Packowitz can be reached at howard.packowitz@cumulus.com