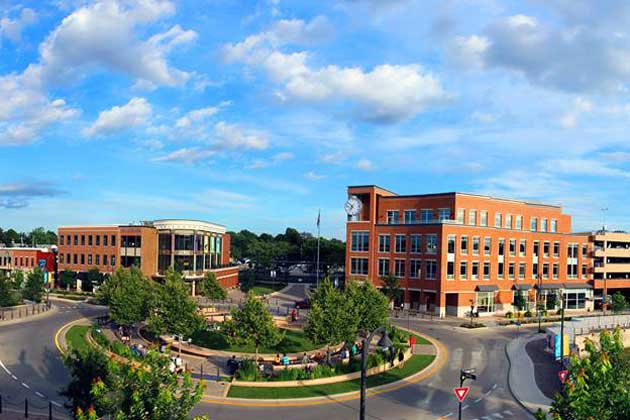 By Howard Packowitz
NORMAL – An Uptown Normal developer receiving tax breaks and other financial aid from the town government is having a difficult time attracting a fine dining restaurant to the area, so it's asking the town council Monday night for permission to market a smaller space to lure an upscale eatery.
The council two years ago approved a deal in which Uptown Circle Development pledged it would bring in a restaurant within six months at One Uptown Circle, just north of Uptown Station and east of the Marriott Hotel. In return, the town agreed to invest $2.85 million in public money and rebate the town's share of state sales taxes up to $1 million.
The developer is asking for a change in the agreement, reducing the restaurant's size on the ground floor by almost half to 3,700 square feet. A non-restaurant tenant would occupy the other 3,000 square feet.
The same development firm runs the Hyatt Place Hotel in Uptown Normal. Exactly a year ago, it asked council members for a partial hotel-motel tax rebate of about $88,000 because the hotel had been struggling in a stagnant market and increased competition.
The firm withdrew its request amid mounting criticism and a desire not to saddle the town with extra financial stress.
Howard Packowitz can be reached at howard.packowitz@cumulus.com.