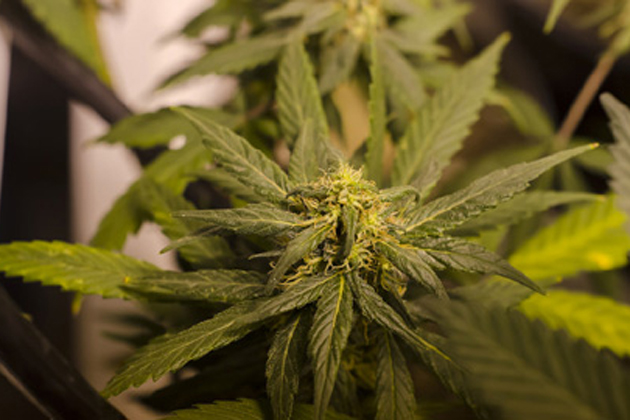 By Illinois Radio Network
SPRINGFIELD – Illinoisans looking to gamble at a new casino in Rockford or Danville or to legally buy marijuana to get high for fun will have to wait until next year for the debate to spark back up at the statehouse.
State lawmakers didn't attempt to pass legislation to tax and regulate cannabis like alcohol this year, but that doesn't mean the movement is dead.
Illinois has a highly regulated pilot medical cannabis program for patients who have certain qualifying conditions. A bill lawmakers approved in both chambers would let cannabis be used for temporary pain management, as an alternative option to highly addictive opioid painkillers. That will now be up to the governor.
However, plans for legalizing marijuana, regulating and taxing it for adult recreational use have not advanced.
State Rep. Kelly Cassidy, one of the main sponsors of a legalization bill, said it was a "next year project."
"This is something we've been working on for a good solid year, almost a year and a half now and the pieces are coming together," said Cassidy, D-Chicago.
"I think shortly after session adjourns (which was May 31) we'll probably have a new version that will reflect all those conversations we've had over this year and a half and we'll have something real to work from to start building that roll call," Cassidy said.
Lawmakers held several committee hearings over the past 12 months. Those hearings included advocates and opponents to legalizing cannabis for recreational use, along with policy makers and industry experts from states like Colorado, where it is legal.
Supporters of expanding gambling in Illinois also failed to get a bill to the governor's office. They say they will take the summer to continue discussions after failing to advance legislation before the end of session.
A gambling expansion bill passed the state Senate in 2017 as part of a failed "grand bargain" that included tax increases in exchange for various reforms and wishlist items. While the grand bargain deal ultimately collapsed, lawmakers did pass an income tax hike last summer to end a longstanding budget standoff. The tax hike passed over a veto from Gov. Bruce Rauner. The gambling item didn't fully materialize in the House before the end of session last month.
State Rep. Bob Rita, D-Blue Island, said that gives proponents time to further discuss internet gambling, fantasy sports betting and real sports betting, something Rita said has a lot of moving pieces.
"Do we do the traditional [method] like Las Vegas has where you just go into the brick and mortar or is it part of an internet, is it part of apps," Rita said.
Regardless, Rita said expanding gambling could generate more than $700 million in new revenue for the state every year to split among pensions, schools and infrastructure.
"Two-hundred and fifty million dollars for each one of those funds that would be recurring revenues that would be much needed," Rita said.
Some opponents worry expanding gambling will erode existing gambling revenue. Others have raised concerns about the negative societal impact of gambling.
Lawmakers adjourned session on time May 31. They're not scheduled back for veto session until after the November midterm election.