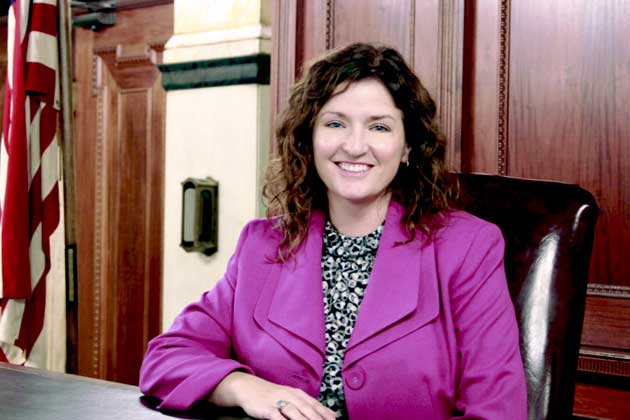 By Howard Packowitz
BLOOMINGTON – A member of the Bloomington-Normal Airport Authority is resigning because of a potential conflict of interest tied to her new full-time job working for Normal's town government.
Beth Whisman resigned as one of Normal's two representatives on the board that oversees the Central Illinois Regional Airport.
Whisman has been on the board four years and had one year left in her term, but a legal opinion from the airport board's attorney was that Whisman should resign.
Whisman became executive director of Normal's cultural arts department in February.
"A potential conflict between somebody working in cultural arts and being an appointee to the airport board, there's absolutely no conflict of interest as far as the town is concerned," said Normal Mayor Chris Koos.
"She had institutional memory to bring into the airport discussion, and I asked her to continue to serve," Koos said.
"We did our due diligence within the town, and my attorney at the town said he didn't see any conflict of interest in her continuing, so we kept her on the airport board because she was doing great work."
The mayor appoint someone else to serve the final year of Whisman's term, and for five years after that.
An airport authorities spokeswoman said the seven board members are paid a $100 monthly stipend, plus $50 each month for expenses.
Howard Packowitz can be reached at [email protected]