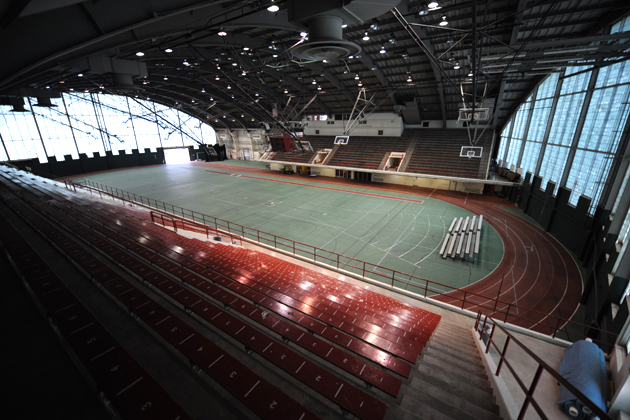 By Eric Stock
NORMAL – Illinois State's athletic department is starting to gauge interest in a new indoor practice facility to complement Horton Field House, not replace it.
Athletics director Larry Lyons told WJBC's Scott Laughlin, there's so many daily activities, in athletics alone, that a second indoor facility is needed.
PODCAST: Listen to Scott's interview with Lyons on WJBC.
"It frees up time academically and recreationally, so Horton will still be a very usable facility, but to build an multi-purpose indoor (facility) makes a lot of sense to me," Lyons said. "The problem is paying for it."
Lyons said a deluxe indoor site would cost close to $25 million, but a scaled-down model would be less expensive. He acknowledged the money would have to come privately as the university has already set aside millions for improvements to Bone Student Center and a new College of Fine Arts building.
"There's other things that are a priority on that campus and we certainly understand that so we are going to have to fundraise a vast majority of this and it's going to have to come privately," Lyons said.
Lyons noted it's been less than five years since Hancock Stadium got a major facelift.
ISU is looking at the site where the football team practices north of the field house for an indoor facility, but he added there's no timeline for such a project.
Eric Stock can be reached at eric.stock@cumulus.com.