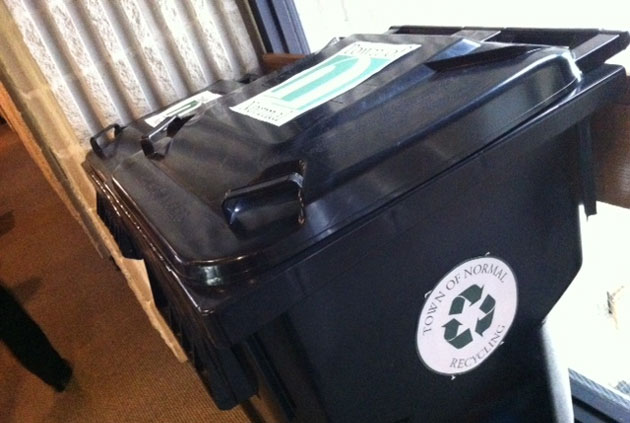 By Howard Packowitz
NORMAL – The Normal Town Council is backing a 20 year solid waste plan for McLean County, but the vote was not unanimous.
City Manager Mark Peterson noted the plan lists government ordinances as an option to meet ambitious recycling goals.
Councilman R.C. McBride voted with the majority. He favors an ordinance requiring landlords to make recycling available for multi-family dwellings.
"I'm already on the record as being completely in support of a multi-family recycling ordinance," said McBride.
"I look forward to that coming before us," he added.
Councilman Scott Preston, who's said to be considering a run for McLean County Republican Party chairman, was the only no vote.
He said it's not neccessary for the plan to encourage government intervention.
"Advocating for potentially having ordinances in here when the language isn't necessary to achieve that same goal, I've wrestled with that quite a lot, and it's something that I still continue to have a difficult time with," Preston said.
He offered a similar argument to some conservatives on the McLean County Board's Land Use Committee who took out references on the need for regulation.
The full county board wound up reversing the committee's recommendation. The Bloomington City Council has yet to vote on the Ecology Action Center's solid waste plan.
Howard Packowitz can be reached at howard.packowitz@cumulus.com