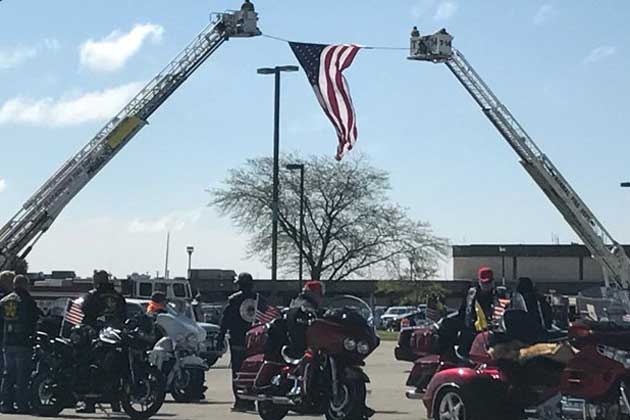 By Patrick Baron
BLOOMINGTON – The parents of Army Ranger Josh Rodgers have established a memorial fund with the Illinois Prairie Community Foundation.
Josh Rodgers of Bloomington was killed in action April 27 during a joint operation with Afghan forces. Rodgers' parents, Kevin and Vonda, have since worked with IPCF to create the Sgt Joshua P. Rodgers Memorial Fund to provide financial support to eligible Army 3rd Battalion, 75th Ranger Regiment veteran scholarships and support youth sports in the Bloomington-Normal Area.
Kevin Rodgers explained his son would be happy with a fund that honors his memory.
"Josh loved his country, his family and friends, the military, and especially, his fellow Rangers and regiment," said Rodgers. "Josh knew his purpose in life and was living out his dream. He was an amazing friend with a big heart. He would have approved of this fund supporting his brothers and sisters in the military and also helping kids in the community play sports."
Contributions to the fund can be made at the Illinois Prairie Community Foundation's website or its address at 2401 E. Washington St., Bloomington.
Patrick Baron can be reached at [email protected].