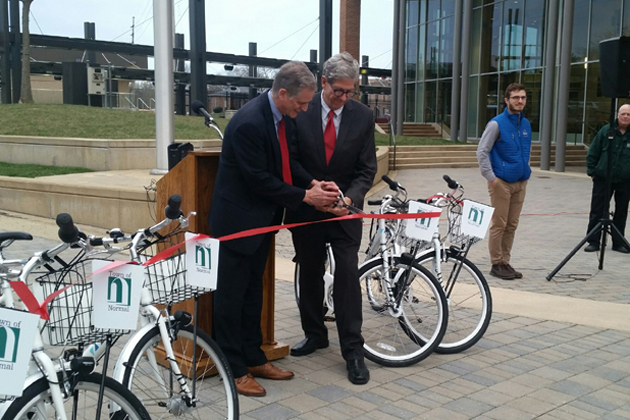 By Adam Studzinski
NORMAL – Normal officially unveiled its new bike sharing program Monday.
The program, which has been titled Bike Share 309, is run through a mobile app and is operated by Zagster. Mayor Chris Koos said this is about more than biking; it's about mobility.
"It gives people an opportunity to move further than they normally do," he said.
Koos says the town looked into other programs besides Zagster, but those to too costly.
"Zagster, really, is oriented to smaller communities like ours. Their product's much more affordable," said Koos. "It's a all service system where they take care of everything."
47 bikes have been located throughout both Twin Cities. That includes some on both the campuses of Illinois State University and Illinois Wesleyan University. The program will cost the town $85,000 a year.
Adam Studzinski can be reached at adam.studzinski@cumulus.com.