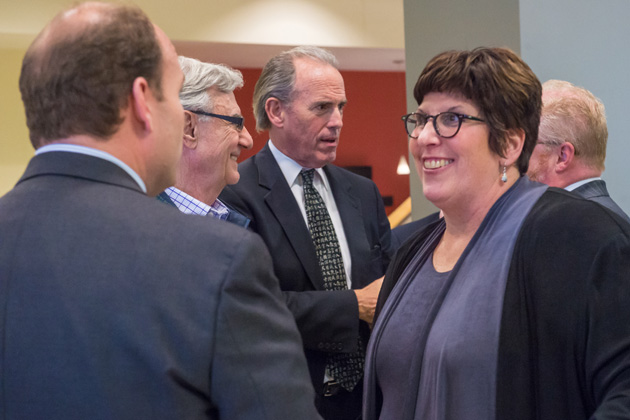 By Eric Stock
BLOOMINGTON – Illinois Wesleyan University is getting into the business of helping local businesses get off the ground.
The university is opening a Small Business Development Center, nine months after Illinois State University closed its office due to state funding cuts.
"We have been approved and received funding both through community partners and some match from (Illinois Wesleyan) in terms of facilities," Green said.
University Provost Jonathan Green said the office will likely provide services to up to 200 businesses and prospective businesses per year.
"We'll provide consultation, also make available some low-cost training services to help local entrepreneurs to develop business plans, to have assistance in terms of finding how to manage goods that they may have conceived," Green said.
A visiting professor of business at IWU and a former executive with Kellogg's, Kraft Foods and Dot Foods, Karen Bussone will serve as its first director.
"Karen brings a wealth of business experience and a history of successful integration of academic work with business development," said Green. "I am particularly excited with her appointment as director of the SBDC."
SBDCs throughout the United States are hosted by universities in collaboration with regional Economic Development Councils, and funded in part through a partnership with the U.S. Small Business Administration.
The office will be located on the third floor of State Farm Hall and is scheduled to open on March 27.
Eric Stock can be reached at eric.stock@cumulus.com.