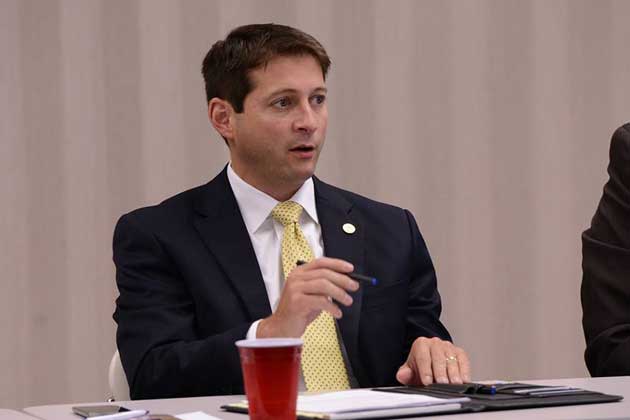 By Adam Studzinski
SPRINGFIELD – State Sen. Jason Barickman (R-Bloomignton) doesn't see House Speaker Michael Madigan's new school funding formula commission as anything more than a "stall technique."
Madigan said his new group will look to answer question unanswered by the commission Gov. Bruce Rauner formed, which Barickman served on. Barickman said he doesn't know what questions Madigan wants answered.
"If there were questions that were left unanswered, why not ask them during that eight month long process?" said Barickman. "Why sit on your hands until now."
Barickman added he doesn't know what Madigan's motives are. He said the speaker "marches to his own drum beat."
"I simply think that for a number of the lawmakers who have been engaged in this discussion and negotiation now for some time, I think the appearance of this is disingenuous" Barickman said.
Barickman believed the state should be moving forward with the findings of the commission he served on.
Adam Studzinski can be reached at adam.studzinski@cumulus.com.