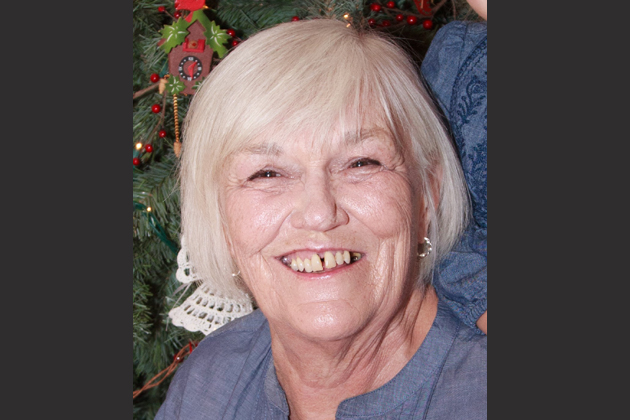 Susan Gray
Susan A. Gray, 66 of Bloomington, passed away on Feb. 12 at her home.
A celebration of life will be held on Friday at 6 p.m. at Calvert & Metzler Memorial Home, Bloomington. Visitation will be held from 4-6 p.m. at the funeral home on Friday. Cremation rites will be accorded.
Memorials may be made to the Humane Society of Central Illinois or Allen Township Fire Department.
Calvert & Metzler Memorial Home is in charge of arrangements.
Susan was born on Dec. 31, 1950 in St. Louis the daughter of Sylvester and Esther (Wooliver) Duchek. She married Michael Gray on March 10, 1973 in Webster Groves, Mo.
Susan is survived by her children; Sarah (Spencer) Hughes of Benton Harbor, Miss., Andrew Gray of Minier and Lauren (Andrew) Bridgewater of Bloomington.
Also surviving are her grandchildren; Abagail Bridgewater and Zoe Hughes, brothers; Robert Duchek of Wisconsin and James (Donna) Duchek of Ohio.
She was preceded by her husband and her parents.
Susan was a Finance Specialist for State Farm Insurance Company. She loved crocheting and all animals. Most of all she enjoyed spending time with her children and grandchildren.
Hellen Keller said "The best and most beautiful things in the world cannot be seen, not touched. but are felt in the heart." Susan had the best and most beautiful heart of all. There was always room at her table.
Online condolences may be made to www.calvertmemorial.com.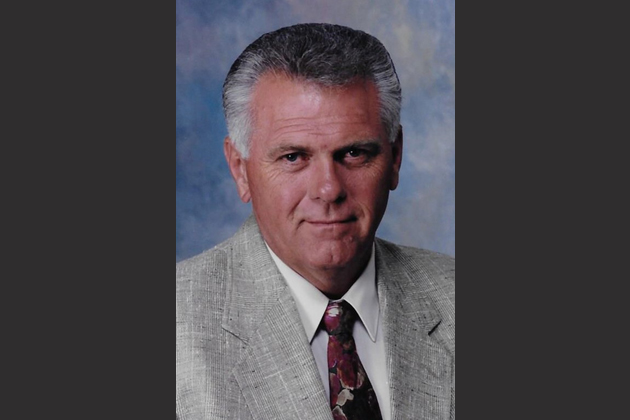 Charles Kauffman
Charles Dean Kauffman, 72 of Chenoa, passed away at 8:08 p.m., Feb. 12 at OSF St. Francis Medical Center, Peoria.
His Funeral Mass will be 10:30 a.m., Friday at St. Joseph's Catholic Church, Chenoa; with Father Carl LoPresti officiating.  Interment will follow in Chenoa Township Cemetery, Chenoa.
Visitation will be 4 to 8 p.m., Thursday at St. Joseph's Catholic Church, Chenoa.  A prayer service will be at 3:30 p.m., prior to the visitation at the Church in Chenoa. Duffy-Pils Memorial Home, Chenoa is in charge of arrangements.
In lieu of flowers, the family suggests that memorials contributions are directed to St. Joseph's Catholic Church, Chenoa or Illinois Cancer Care, 3105 Magory Dr., Bloomington, Ill. 61704.
Chuck was born Feb. 29, 1944 in Bloomington; the son of John V. and Kathleen (Stapp) Kauffman.  He married Sally Tinges on Aug. 29, 1964 in Chenoa.  His wife, Sally survives in Chenoa.
Other survivors include one son, Kyle Kauffman of New York City, N.Y.; one daughter, Krista (Jason) Sullivan of Chenoa; one brother, John "Jack" Kauffman of Bloomington; one special granddaughter, Kaylee Sullivan of Columbia, Mo.
Chuck was a member of St. Joseph Catholic Church, Chenoa, 4th of July Committee, volunteered with the Chenoa Fire Department, was on Chenoa Police Department, and a driver for Chenoa Ambulance.  He served his community and just loved people.
Chuck loved Draft Horses and was a past president of Illinois Draft Horse Association.  He judged many Draft Horse Shows, nationally.  For over 20 years as a family they enjoyed trail riding horses all over the country.
Chuck was the manager of the Chenoa fertilizer plant for 48 years.  His customers were like extended family to him.  His passion was to help his customers be successful.
He was so proud of his granddaughter Kaylee for going to Mizzou and majoring in Agriculture Business.  He loved his family and will be missed by all who knew and loved him.
Online condolences left for the family and a guest registry are available at www.duffypilsmemorialhome.com.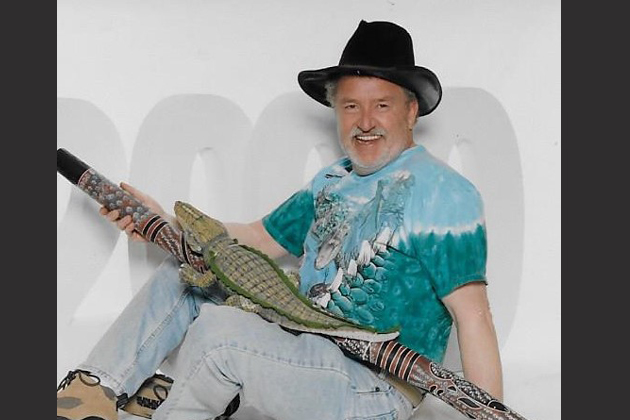 Robert McKay
Robert Michael McKay, 72 of Bloomington, passed away Feb. 7 at his residence in Bloomington.
Cremation rites have been accorded and he will be laid to rest at a later date with his family members in Avoca Twp. Cemetery, rural Fairbury.  In lieu of flowers the family suggests that memorial contributions be directed to First United Methodist Church of Fairbury or the charity of the donor's choice.
Mike was born 72 years ago in Fairbury; the son of Eugene "Mac" and Cora "Christine" (Goold) McKay.  His parents preceded him in death.
His sister Melody (Richard) Marshall of Jacksonville, Fla.; as well as his extended "Goold" family in Fairbury survives him.
Mr. McKay spent most of his adult life in Bloomington-Normal.  For 33 years he touched many lives as a 6th grade teacher at Glenn School, Normal.  He volunteered as an EMT for the McLean County Rescue Squad for over 20 years; receiving many awards and honors for his service.
He had a great interest in Australia, and enjoyed playing the didgeridoo.  He met, and became friends with the Australian Aboriginal Master didgeridooist, David Hudson. "So don't think of Mike as gone, he's just on a walkabout with his didge."
Online condolences left for the family and a guest registry are available at www.duffypilsmemorialhome.com.