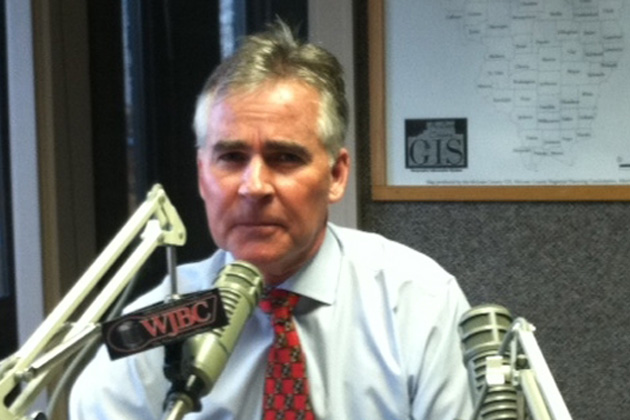 By Greg Halbleib
SPRINGFIELD – Former Illinois Republican Party chairman Pat Brady hopes the new legislative session will provide a fresh start on budget talks.
"There's a lot of good people down there that I think want to get some things done," Brady told WJBC's Scott Laughlin. "I'm hopeful we can get something done. We have to because we're in a crisis."
Brady said, however, not to expect a spending plan in the next 30 days.
"I'm hopeful that there will be a budget passed in the next 60 to 90 days, hopeful, because we're at the crisis stage," Brady said. "But we're talking at the outset that the speaker was just re-elected, and he controls the entire legislative process because he has over the years put together the rules that he controls everything."
Brady said he agrees with Governor Bruce Rauner that there appears to be some willingness among Democrats to work on more business-friendly legislation.
"As Governor Rauner has been saying, we have the highest workers compensation rates in the country. It drives businesses away," Brady said. "There are so many other taxes that this state hits businesses with that drives them away to Wisconsin, Indiana and Iowa. If you look at the states around us that have Republican governors and have the ideas that our governor is talking about, they're doing very well. We're an island of dysfunction."
Brady said it's up to the Democrats to agree to changes because House Speaker Michael Madigan has retained control of any legislation that passes through Springfield.
Greg Halbleib can be reached at greg@wjbc.com.