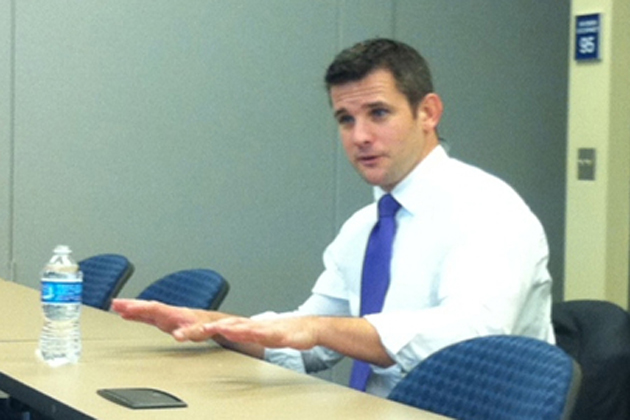 By Eric Stock
OTTAWA – U.S. Rep. Adam Kinzinger is collecting holiday cards for local veterans.
"The holidays are right around the corner and many of us are gearing up to spend time with our family, friends, and loved ones," Kinzinger said. "It's a time to give thanks and share in the joys of the freedoms we enjoy here in America. It's important to think about our men and women serving overseas and all those who have served to protect and defend this great nation."
Kinzinger, an Air Force pilot who served in Iraq and Afghanistan, said anyone who would like to mail or drop off a card to his office at 628 Columbus St., Ste. 507, Ottawa, by Dec. 8 and he will take to the Illinois Veterans Home in LaSalle Dec. 12.
"As a community, this is one way we can give thanks to our veterans, and show our unwavering support and appreciation," Kinzinger said.
Eric Stock can be reached at [email protected].