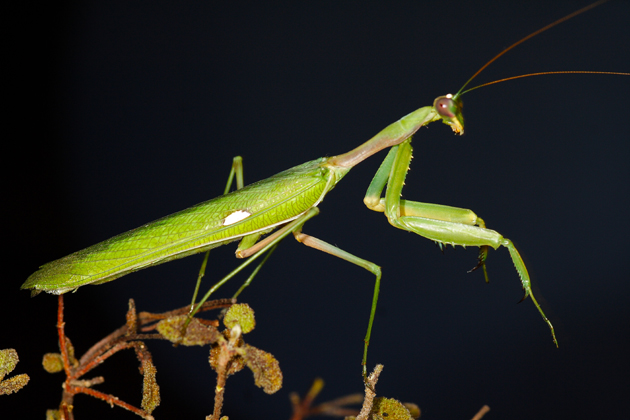 By Greg Halbleib
Don't swat that green or brown bug with the long legs–it's a sign that your garden is healthy.
Kelly Allsup, horticulture educator with the local University of Illinois Extension office, said all of the praying mantis seen in the area recently is simply a sign of a good ecosystem because they eat all sorts of bugs and also are food for other creatures. Allsup says the praying mantis is harmless, even though it can bite like many insects.
"I have seen little kids pick them up and carry them around," Allsup said. "I wouldn't do that myself because I don't want to get bit, but it's a very good thing to have praying mantis in your garden. It means you have a healthy garden."
Allsup says many gardeners consider the proliferation of the mantis a good sign and try to accommodate them.
"If you want to ensure that they're in your garden next year, I would wait until early spring to trim back some of those woody plants or those ornamental grasses that they tend to like," said Allsup.
The praying mantis is green or brown in color. A Carolina mantis grows up to 2 1/2 inches while a Chinese mantis can grow up to five inches.
Greg Halbleib can be reached at greg@wjbc.com.