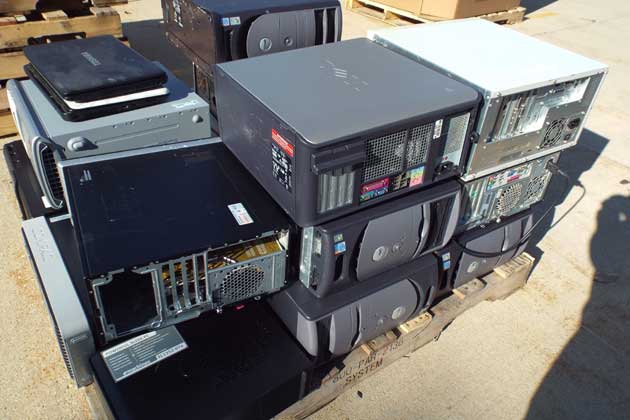 By Eric Stock
BLOOMINGTON – Organizers of a mega-recycling event in Bloomington hope the promotion will encourage more people to pick up the recycling habit throughout the year.
Ecology Action Center is taking all kinds of recyclable materials at Illinois Wesleyan's Hansen Student Center on Saturday, Nov. 5 from 8 a.m. to noon.
"Anytime we can provide publicity about this things, we are always reaching out to new customers and new participants as well," EAC assistant director Kris Hall said.
Hall said the mega recycling event offers one-stop recycling when typically things like mattresses, electronics clothes and plastic bags would all have to be sent to different places.
"People come and then they are surprised, 'Oh, wait a minute. I don't have to wait for an event like this. I can take these things to these locations anytime.' " Then of course we provide them with that information."
Hall added the event will also include free confidential document shredding.
The fifth annual event coincides with America Recycles Day.
Recyclable materials:
– Electronics (computers, radios, cellphones, mp3 players, VCRs, DVD players, etc.)
– Clothes, textiles, and shoes (usable or not)
– Eyeglasses, hearing aids, holiday lights, keys, printer cartridges
– Mattresses
– Wall-mounted thermostats containing mercury
– Corks
– Plastic grocery bags
– TerraCycle items (full list at ecologyactioncenter.org)
Items that cannot be accepted:
– CRT/tube-style TVs or monitors
– Batteries, CFLs, or tube fluorescent lamps
– Household hazardous waste items (chemicals, paints, automotive fluids, car batteries, tires, pesticides, fertilizers, etc.)
Eric Stock can be reached at eric.stock@cumulus.com.