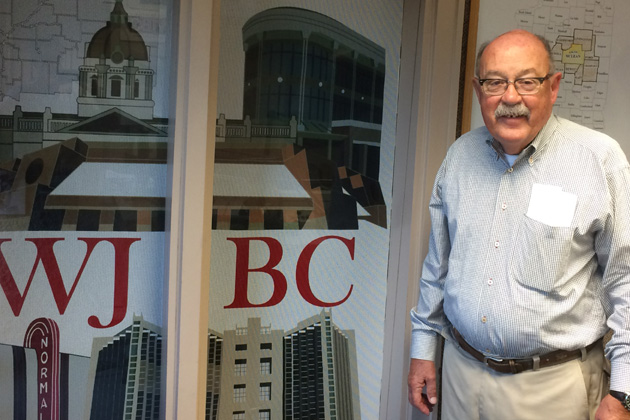 By Eric Stock
BLOOMINGTON – Few have drawn comparisons between Donald Trump and Abraham Lincoln, but as the first presidential debate approaches, a Lincoln historian said there are similarities in their style.
Trump has often been criticized for the way he mocks opponents. Bloomington historian Guy Fraker referred a congressional debate during Lincoln's early political days in which he mimicked the his law partner's opponent who walked with a limp and spoke with a lisp – an incident that become known as the 'skinning of Thomas.'
PODCAST: Listen to Scott's interview with Fraker on WJBC.
"In his response, he did both those things" Fraker said. "He limped on to the stage and then he spoke in the same peculiar manner and the man literally ran from the stage in tears. Lincoln just destroyed him. They say that experience transformed (Lincoln)."
Fraker told WJBC's Scott Laughlin Lincoln became more subdued in future debates, including those now-famous Senate debates with Stephen Douglas.
Fraker said Hillary Clinton is playing much the same role Stephen Douglas played in those square-offs a century-and-a-half ago – ideology aside.
"In the sense of being a person whose integrity is questioned by many people but whose very well known and has nothing to gain, I think Hillary and Douglas are very much in the same boat," Fraker said.
He added that's why Trump has little to lose in a debate, much like Lincoln who let Douglas set their terms of their debates because he just wanted the public to see the two on the same stage. Fraker said Trump will have to look presidential for it to work for him.
Fraker said the typical format for those debates in the 1860s had one candidate speaking for 90 minutes straight and today's debates, with television and multiple moderators – offer far less substance.
"They are soundbytes which we in American live off soundbytes," Fraker said. "It's almost like it's pitched to what American will put up with."
Fraker is author of the book 'Lincoln's Ladder to the Presidency: The Eighth Judicial Circuit.' It was published in 2012.
Eric Stock can be reached at eric.stock@cumulus.com.