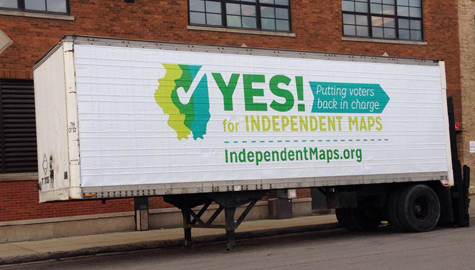 By Eric Stock
SPRINGFIELD – The currently stalled attempt to bring legislative redistricting in Illinois is a sign of just how difficult it is to change the state Constitution, according to a spokesman for the Independent Map group.
Ra Joy, director of the political reform coalition CHANGE, told WJBC's Scott Laughlin, that's not the way it should be.
"We are hopeful that the court will recognize that the framers of the 1970 constitution indentided redistricting as the exact type of measeue that they had in mind for a citizen led initiative."
A citizen-led initiative to change the state Constitution has succeeded only once in Illinois since 1970 when the fourth edition was enacted.
"It's become almost like a Halley's Comet sighting, it only happens once in a lifetime."
The Illinois Supreme Court has agreed to hear the case after a Cook County judge ruled the independent map proposal was unconstitutional. The group wants an expedited ruling because the deadline to get the question on the November ballot is August 26.
Eric Stock can be reached at eric.stock@cumulus.com.