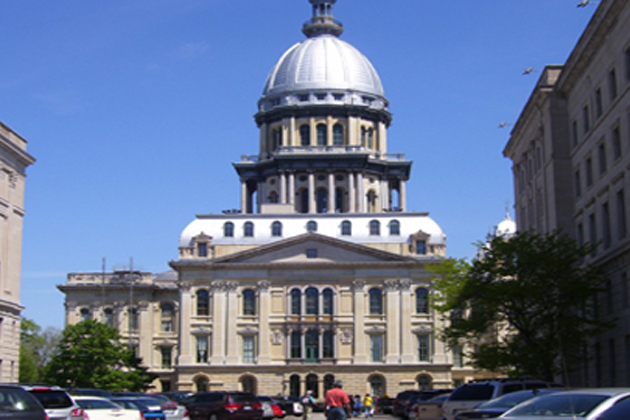 By Greg Bishop/Illinois Radio Network
SPRINGFIELD – Illinois gets a failing grade from small businesses.
A new survey found Illinois has the second worst small business climate in the country.
Thumbtack is an online service that connects consumers with various professionals, which performed the national small-business survey. Thumbtack economist Lucas Puente said its national survey of businesses from all 50 states showed Illinois' regulations are a big problem.
While Puente said some regulations can assist a business, Illinois' are too onerous.
"Regulations in and of themselves can be helpful to businesses, but when they become very difficult to comply with, that's when businesses become really frustrated," Puente said.
Puente said Illinois can rebound by making paperwork and bureaucratic rules simpler for small businesses.
"Businesses being able to expand their payrolls is going to be hindered by existing rules so if the state government can make inroads and make those rules a little easier to comply with, that will go a long way," Puente said.
Illinois got Fs in overall friendliness, ease of starting a business, employment, labor and hiring, tax code and licensing. Puente said compared to neighboring Indiana, Illinois is in bad shape.  "Sort of across the board Indiana outperformed Illinois. So regulations, taxes, training programs, government websites — Indiana just performs better."
Overall Indiana got a B. Missouri got a B-. Iowa got a C. Wisconsin and Kentucky both got a C-.
Illinois was second to last among the 50 states, just above Connecticut. Illinois also got a failing grade from Thumbtack surveys in 2014 and 2015.
As for cities, Chicago got a C- overall, falling in the middle of the pack.