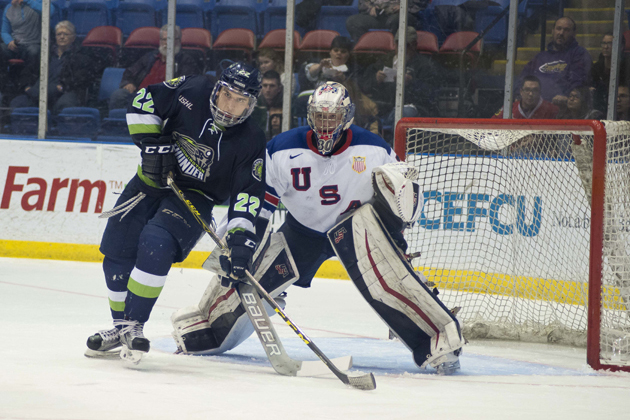 By WJBC Staff
The Bloomington Thunder begin a key weekend with a road contest against the Dubuque Fights Saints tonight.
The Thunder (66 points), winners of seven straight, sit in fourth place in the United States Hockey League's Eastern Conference, two points behind Dubuque and Green Bay.
Listen live at 7 p.m. on WJBC.com.
Greg Halbeib will host Sportstalk from 6 to 8 p.m. on WJBC.