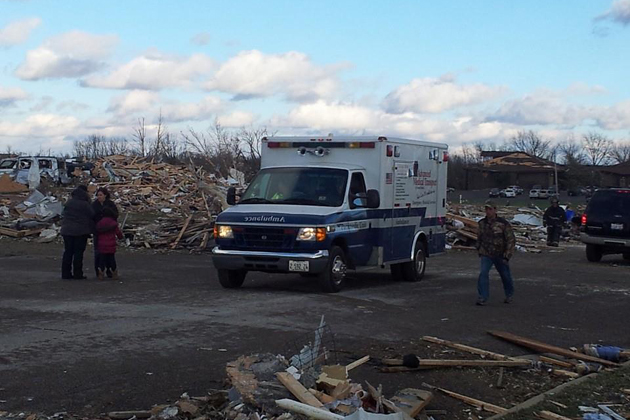 By Eric Stock
WASHINGTON – A bill to reform how the Federal Emergency Management Agency determines how it doles out disaster relief aid has won approval in the U.S. House.
Rep. Rodney Davis, R-Taylorville, said in a speech on the House floor the federal government's disaster declaration formula has been broken for years, making it nearly impossible for smaller communities to get help.
"In 2012, Harrisburg, Illinois was denied federal assistance following tornadoes that swept across the Midwest while Missouri and Kentucky received it and recently towns like Gifford and Washington in Central Illinois were denied assistance as well," Davis said.
The FEMA Disaster Assistance Reform Act requires the feds give greater consideration to the localized impact of a disaster when determining the need for federal assistance.
"This is key in states like Illinois where a significant portion of the population is concentrated in a small geographical area," Davis said. "Because of the population density in the Chicago area, rural parts of the state like much of my District must meet an arbitrarily high threshold in order to qualify for a disaster declaration. Enacting this language into law will level the playing field, and help ensure rural areas are given a fair shake when disaster happens and help is needed.
Several Central Illinois communities have been denied disaster relief following tornadoes in recent years, including Delavan, Washington and Gifford.
Davis said flooding in Central Illinois during the holidays left four people dead and caused $15 million in damages, but it fell short of FEMA's arbitrary threshold of $18.1 million. Gov. Bruce Rauner has requested a federal disaster declaration for those floods.
The measure moves on to the Senate.
Eric Stock can be reached at [email protected].