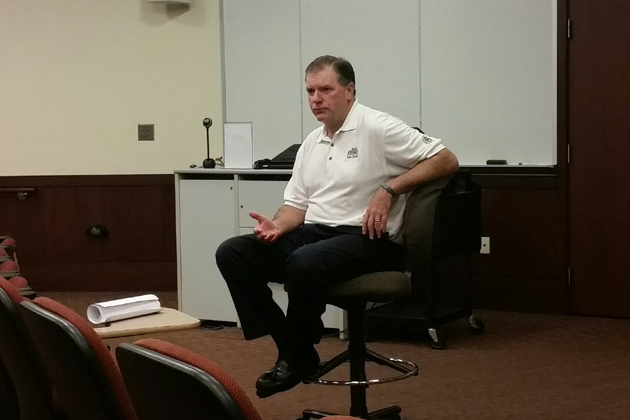 By Adam Studzinski
BLOOMINGTON – State Sen. Bill Brady (R-Bloomington) said he doesn't understand why House Speaker Michael Madigan missed last week's budget meeting with the governor and other legislative leaders.
Madigan's office said he had a scheduling conflict, but wouldn't elaborate further.
"I don't know how anything can be more pressing than the state budget and the effects that not having a state budget have," Brady said.
However, Brady told WJBC's Dan Swaney to put blame on Madigan won't do much good.
"We gotta foster communication and I know that's what the governor's trying to do by having these meetings, trying to bring people together," said Brady. "If you don't sit down together, there's obviously no communication and it's too bad the speaker couldn't be there."
At the end of the month, Illinois will be halfway through the fiscal year and still without a budget.
Adam Studzinski can be reached at [email protected].