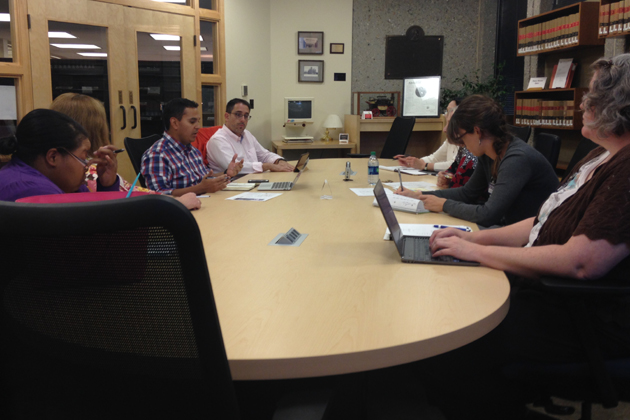 By Joe Ragusa
BLOOMINGTON – The Bloomington Public Library has formed a committee to study the problems surrounding its bookmobile program.
The committee met Tuesday night for the first time. It consists of Bloomington library board members, a member of the Golden Prairie Library Board, library staff and an Illinois Wesleyan professor.
Bloomington Library Board member Alex Cardona chairs the committee.
"I don't want to be critical of anyone's work and what they're doing because I think the library is a great resource and I know a lot of people love the bookmobile," Cardona said. "So I don't want it to be a situation where anyone feels like we're attacking the bookmobile. I think everyone just wants the best for the community overall."
IWU economics professor Diego Mendez-Carbajo said he wants to see the library establish a mission statement for the bookmobile to guide its purpose.
"What do you want to maximize, or in this case, what do you want to minimize? Distance to the library? Or do you want to maximize the number of people accessing the resource?" Mendez-Carbajo asked the committee. "Depending on what question you ask, you will get different answers."
The library board has been discussing the lack of bookmobile stops on the city's west since April, when new maps were distributed that showed the lack of stops in Bloomington's minority and lower-income neighborhoods.
The library is going to add six new stops on the west side starting in November. Those stops are located at Fell Park, the Hilltop Mobile Home Park, the Market Square Shopping Center, Miller Park, Sarah E. Raymond School of Early Education and Turnberry Village Apartments.
Joe Ragusa can be reached at joe.ragusa@cumulus.com.