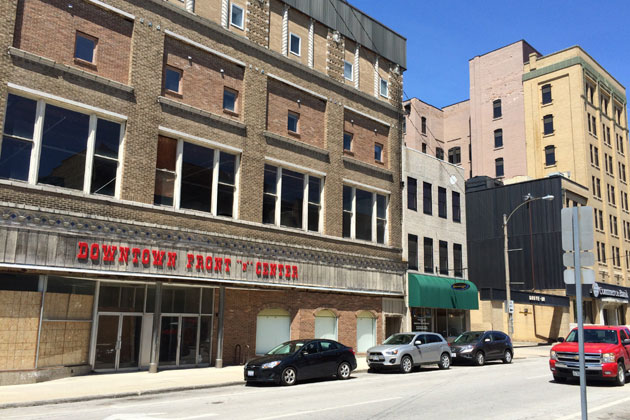 By Eric Stock
BLOOMINGTON – Mayor Tari Renner said the downtown property that a developer wants to tear down could be generating tax revenue for the city within three to four years.
"It's not implausible, in fact it's a modest suggestion that we could have new revenues in years three or four that would positively affect our general fund," Renner said. "I'm not promising anything because I want to under-promise and over-deliver."
PODCAST: Listen to Renner's interview with Scott and Colleen on WJBC.

Renner told WJBC's Scott Laughlin the city could pay off bonds for development through a tax increment financing or TIF district and the higher property taxes the area would generate.
He stressed the city isn't getting into the property management business like it did with U.S. Cellular Coliseum, but it wants some control about what goes at that site where the Front 'N Center building sits.
"We had bad blood with the coliseum," Renner said. "This is not like the coliseum at all when the city underwrote everything. The contracts were terribly written. The city went into the business of providing that service. We are talking about private investment. We are just leveraging our assets to control that site."
READ ALSO: Bloomington downtown redevelopment plans far from certain.
Renner said he'd like to see a mixed-use development – a hotel and conference center with some retail and possibly a restaurant.
Eric Stock can be reached at [email protected].