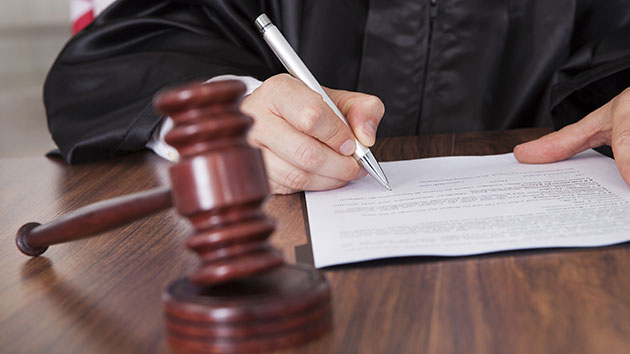 By Illinois Radio Network
SPRINGFIELD – Lawsuits are beginning to mount against Illinois companies that use a cancer-causing chemical recently found to be more dangerous than thought.
Jeanne Hochhalter has had breast cancer and a miscarriage. She said both are due to living near the Sterigenics facility in suburban Willowbrook.
"I've been through chemo, I've had my body mutilated," she said during a news conference last month. "It's impacted every single part of my life and they knew."
She and more than 30 others have filed lawsuits against Sterigenics seeking damages over ethylene oxide emissions.
A DuPage County court approved a consent order on Friday that would allow Sterigenics, which has been closed since February, to eventually re-open, ending all litigation against the company without penalties or accepting of blame.
House Minority Leader Jim Durkin subsequently filed a bill that would allow home-rule municipalities the ability to ban ethylene oxide emissions in their town.
Four more lawsuits were filed in Cook County Circuit Court late last month but not against Sterigenics, rather against chemical producer Vantage and industrial medical sterilizer Medline who both operate facilities in Lake County.
"Our complaint alleges that there was ongoing and significant exposure in this area and that people are suffering negative health results because of it," said Christopher Dore, partner at Edelson PC and plaintiff lawyer in the cases.
Self-reported statistics from the two companies show the combined release of ethylene oxide reached up to 13,000 pounds per year, according to the complaints.
Medline denied wrongdoing.
"Our most important priority is always the health and well-being of our employees, their families and our communities," the company said in a statement. "We have always operated in compliance with all laws and regulations, have always operated at or below our permitted levels, and plan to defend any suits vigorously."
Vantage responded Monday. It also denied wrongdoing.
"Not only do we work in Gurnee, but many of us call this area home. We are indeed saddened to learn of the reported illnesses," Vantage's Site Leader Drew Richardson said. "Our facility has complied with all relevant regulations set by state and federal agencies, and we are prepared to vigorously dispute that our facility played any role whatsoever in these illnesses."
Illinois Radio Network can be reached at News@wjbc.com.