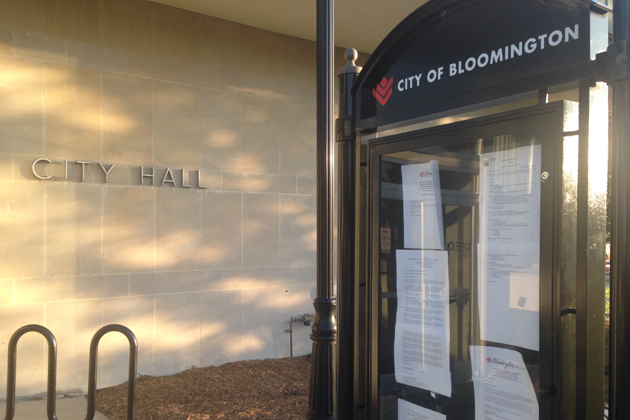 By Howard Packowitz
BLOOMINGTON – Bloomington city council members will soon discuss possible restrictions on video gaming, and perhaps lay the groundwork for local rules on recreational use of marijuana.
At a committee-of-the-whole meeting Monday night, the council will review a proposal drafted by city staff aimed at limiting the proliferation of video gaming.
There's currently a ban on new video gaming machines in the city, and the staff's proposal would allow for just a few more businesses to receive gaming licenses. Only 60 licenses would be allowed. There are about 55 establishments with licenses now. They would have to be open for a year before getting a gaming license, and show that at least half of their revenue comes from activities other than gambling.
Most businesses could have a maximum of five gaming terminals, even though some local bar owners recently told Mayor Tari Renner they would like to have a sixth gaming machine to generate extra income and accommodate large weekend crowds.
Also on Monday night's agenda is Council member Jenn Carrillo's request for a Cannabis Task Force to make recommendations on implementing the new state law legalizing recreational use of marijuana.
Carrillo wants the task force to include as many as three city council members, plus representatives from law enforcement, downtown businesses, experts in criminal justice reform, and people associated with the cannabis industry.
The council will not take final action on any of the proposals at Monday night's meeting.
Howard Packowitz can be reached at howard.packowitz@cumulus.com