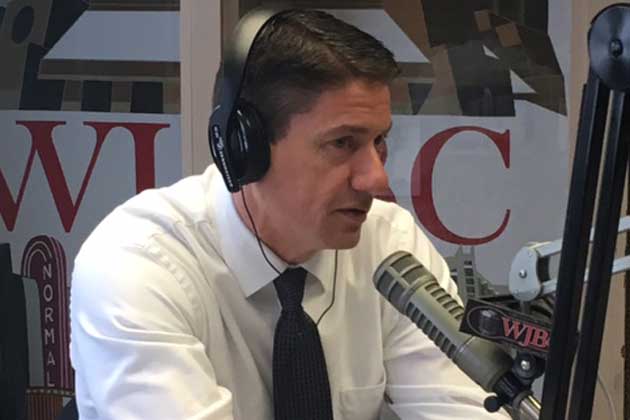 By Howard Packowitz
BLOOMINGTON – District 87 school administrators are presenting a tentative budget for the current fiscal year that's in the red, due in part to sagging property values.
However, they won't recommend higher taxes to fill the budget hole.
Administrators project operational and variable funds will run a structural deficit of $2,022,849. Superintendent Barry Reilly said higher taxes are not needed because the district has sufficient fund balances to absorb the deficit.
Taxable land values are expected to shrink seven-tenths of a percent, or $291,197, which would be a second straight annual decline.
Property taxes are the largest source of revenue for the district.
"Local property tax revenue going down is not good," said Reilly.
"I can attribute that to some things that have gone on, probably the most significant of which is the Eastland Mall. The value of that mall has gone down in the last couple of years, and therefore the tax revenues have gone down," Reilly said.
Reilly says the school system currently receives about $160,000 in property taxes from State Farm's former headquarters in Downtown Bloomington, revenue that would lose if the company demolishes the building.
"It's not what it was several years ago when it was fully housed, and the value of it was higher," said Reilly.
"If that gets taken down, then those tax dollars go away, or if it decreases in value, those tax dollars go down. Those things all have an impact on the bottom line," the superintendent added.
At its meeting Wednesday night, the District 87 School Board is expected to place the budget on public view ahead of a public hearing September 25.
Howard Packowitz can be reached at howard.packowitz@cumulus.com