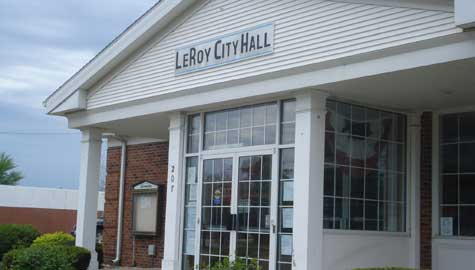 By Neil Doyle and Howard Packowitz
LEROY – The City of LeRoy has organized a job fair after one of the city's largest employers suddenly closed its doors this week.
Parent company Corteva Agriscience closed the DuPont Pioneer Hi-Bred soybean plant on Wednesday leaving many people jobless.
LeRoy Mayor Steve Dean said something had to be done, as he told Greg Halbleib on WJBC's Afternoon Show on Friday.
"Once we dealt with the shock, we had to do something because these are LeRoy people. A job fair seemed to be the logical and sensible way to go," Mayor Dean said.
Some of the participants in the job fair participants include PrideStaff, Career Link, Automated Agri Systems, and other local employers.
"I started making a few calls thinking I was going to have to plead and beg after the first four or five said, 'absolutely,' then I posted something on Facebook, and it just grew," the mayor said.
Dean said the job fair is open to everyone, and is scheduled for Tuesday from 10 a.m. to noon in the Fellowship Hall of LeRoy's First United Methodist Church, at 201 N. Chestnut St.
Neil Doyle can be reached at neil.doyle@cumulus.com
Howard Packowitz can be reached at howard.packowitz@cumulus.com