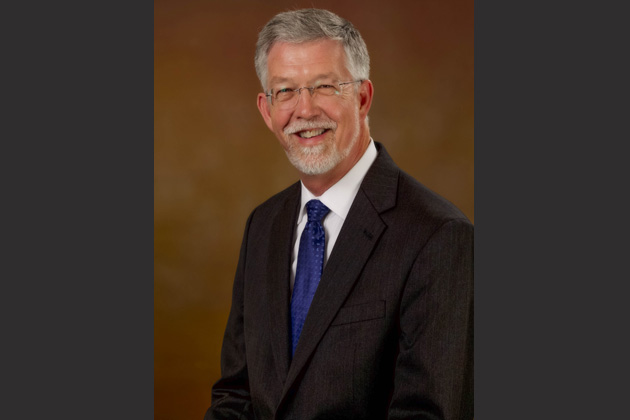 By Neil Doyle
BLOOMINGTON – Illinois Wesleyan University President Eric Jensen announced his retirement Friday and has resigned his position effective immediately, according to Board Chair Timothy Szerlong.
Jensen has been president since 2015.
Szerlong said former IWU President Richard Wilson will serve as acting president while the university conducts a national search.
"Eric has left a lasting imprint on the University, with many significant accomplishments that have changed IWU for the better," said Szerlong in a statement. "As he looked to the future, with a new strategic plan to be developed and implemented over a number of years, he felt strongly that this would require continuity of leadership and a single 'face' of the University throughout that journey. Upon careful reflection, Eric felt he would not be able to make that commitment."
"We understand and respect Eric's decision about his future, and wish him, his wife, Elizabeth, and First Dog Calvin all the best in the coming years. As President, Eric valued the importance of the University investing in itself for a healthy future in a challenging higher education landscape. His achievements are significant, including a personal commitment to diversity which has inspired all of us," added Szerlong.
During Jensen's tenure, the University's domestic diversity increased 72% along with the introduction of five new majors and six new minors.
IWU also added Esports to the co-curricular offerings and helped launch the McLean County Scholarship program during Jensen's presidency.
Neil Doyle can be reached at neil.doyle@cumulus.com