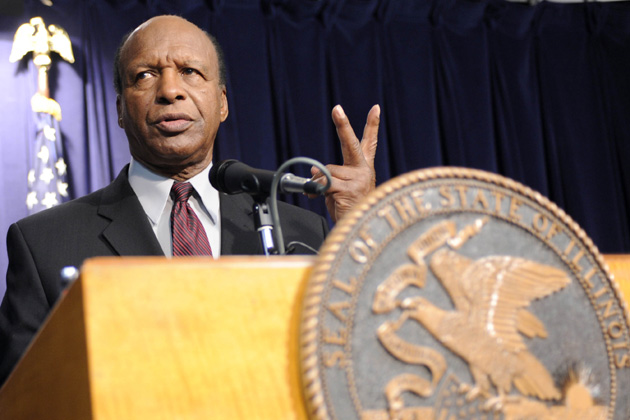 By Neil Doyle
BLOOMINGTON – With a number of Illinois State Troopers being hit by passing motorists, Secretary of State Jesse White is reiterating to not drive while distracted and obey the move-over law.
So far in 2019, 16 state troopers have been struck or killed by passing vehicles.
"We ask people who drive on our roads to stop driving while being distracted, stop texting, and stop driving while being impaired," said White.
The move-over law, or Scott's Law, was named after Lieutenant Scott Gillen of the Chicago Fire Department who was struck and killed by an intoxicated driver while assisting at a crash on the Dan Ryan Expressway.
"Beginning July 1, anyone caught texting while driving will receive a ticket, as in the past it was just a warning, " White said. "Individuals who decide to stay in the right lane and not obey Scott's Law can get a ticket possibly up to $10,000."
Last week, the Senate unanimously passed a bill that would require the Secretary of State's office to include a reminder about the law in registration renewal notices and a question on the written driver's exam.  The bill still needs approval from the House and governor.
The ISP and the State Board of Education want new drivers to be educated and are giving out a new pamphlet to driver education programs to help spread awareness about Scott's Law.
Neil Doyle can be reached at neil.doyle@cumulus.com