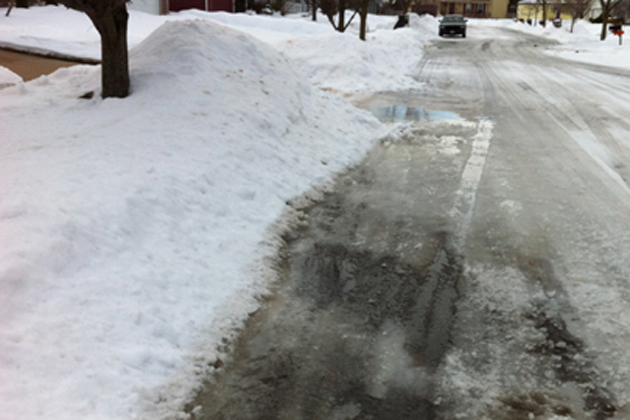 By Cole Lauterbach/Illinois Radio Network
LINCOLN – Illinois' Sunday snowfall was far outside the norm for mid-April weather, but the total amount of snow didn't set any new records.
Meteorologist Chris Geelhart with the National Weather Service in Lincoln said the large weather system that dipped down from Canada dropped snow from Galesburg all the way to Chicago and beyond.
"It was a pretty large area that had in excess of four inches of snow, especially from about Galesburg northeast through the Chicago area into southeast Wisconsin," he said.
Chicago's O'Hare Airport recorded 5.3 inches Sunday, coming in second to April 16, 1961, when the city saw 5.4 inches of total accumulation.
The highest total came from northeastern Illinois.
"The highest report we saw in Illinois so far is 8.5 inches in Woodstock and 8 inches in Sycamore," he said.
In central Illinois, the ground wasn't cold enough to allow for significant accumulation in many areas, leaving roads slick overnight once the temperature dropped.
Geerhart said the snow totals came in second in a number of towns to snowfall records set in 1961 and 1980.