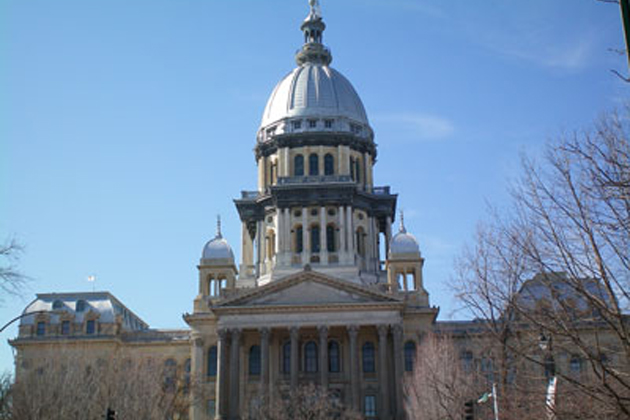 By Dave Dahl
SPRINGFIELD – One of the people joining Gov-elect JB Pritzker's team says you should be proud to be a public servant in Illinois.
The director of the Illinois Department of Revenue would be Republican David Harris of Arlington Heights, just days removed from the Illinois House.
"There is no magic wand, there is no silver bullet, there is no change of administration that is going to solve our problems in one fell swoop," Harris told his colleagues on his way out of the General Assembly. "But I am convinced that all of you, working together in conjunction with the governor, will take action to move Illinois forward in a positive way."
Harris said neither lawmakers nor the process are corrupt, and Illinois is not a failed state, despite what you hear.
In a nod to his new job, Harris' last words to the House were, "Don't forget to file your income taxes!"
Dave Dahl can be reached at news@wjbc.com