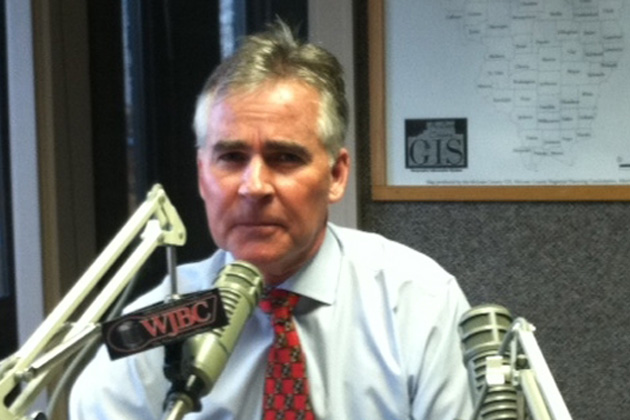 By Neil Doyle
BLOOMINGTON – Post Election Day there is plenty of talk across Illinois with Democrats sweeping the major statewide elections.
Former Illinois Republican chairman Pat Brady joined WJBC's Scott Laughlin and said there are multiple question to ask after a dominant J.B. Pritzker victory for Governor.
"That's the big question, was this a mandate for J.B. Pritzker and his tax increase and more government spending, or was it just because people don't like Gov. Bruce Rauner," said Brady.  "I do know this from living through a budget war the last two and a half years, if you get into a budget war even if on the other side (Democrats) in the House or the Senate are the problem the Governor is going to get blamed for it."
While in McLean County Bruce Rauner won a majority of the votes, Brady said this is a deep blue state.
"Bloomington's changed a lot since I grew up it's not as conservative as it used to be," said Brady.  "Republicans need to wake up a bit, this isn't Alabama, we're in Illinois a deep blue state now and if we want to win we need to put up candidates that can actually appeal to enough voters."
Locally four new Democrats won election to the McLean County Board including Logan Smith, Sharon Chung, Elizabeth Johnston and Shayna Watchinski.
In the county clerk and treasurer race Incumbent Republicans Kathy Michael and Rebecca McNeil captured re-election.
A full list of the election results can be found here.
Neil Doyle can be reached at neil.doyle@cumulus.com