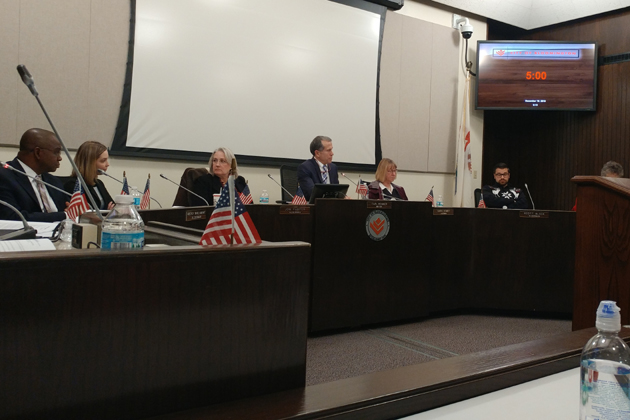 By Neil Doyle
BLOOMINTON – All Bloomington businesses will be required to register with the city and make a one-time payment of $50 after city alderman approved the ordinance Monday night.
Alderman voted 6-2 on the proposal which will impact an estimated 3,500 to 4,500 businesses and any news businesses that enter the city. The business registrations will be updated yearly, without having to pay a fee, but failure to do so will result in a $75 fine.
The fees will generate around $225,000 during the next fiscal year.
"The business registration program will enable multiple city departments to more efficiently serve the cities business community," said Austin Grammar, Bloomington's Economic Development Coordinator.
Those upsides include easier access for fire and police departments in case of an emergency, being able to identify new businesses more easily, and supply the city information on the status of the current economy.
The vote was dissented by alderman Jamie Mathy and Scott Black.
"This agenda item is to me us going out and telling people you must do this thing we want you to do, mostly for our reasons, and by the way we want you to pay for it," said Mathy.
In other business, alderman voted 8-0 in favor of an ordinance to require existing Lake Bloomington dock owners to pay $50 a year for a permit. New dock permits will cost $250, plus the $50 annual renewal fee.
The cities top attorney Jeff Jurgens said, "Lake Bloomington is in desperate need of a comprehensive dock permitting structure and we are excited about this initiative."
The ordinance limits the number of boat docks to 245 as there are currently 236. Several of the requirements include public access with a 15-foot setback, on-site inspections, and docks cannot impact water quality.
Permitting is anticipated to begin by the start of 2019.
Neil Doyle can be reached at neil.doyle@cumulus.com