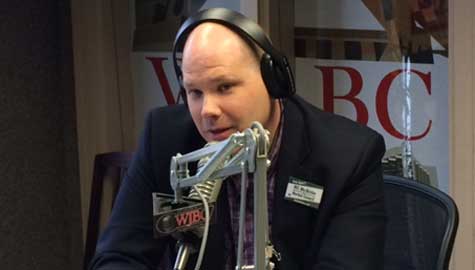 By Neil Doyle and Howard Packowitz
A Normal Town Council member has announced he's seeking a second four-year term.
McBride is the second incumbent in the race so far for one of the three seats up for election next spring.
R.C. McBride cited as some of the accomplishments passing a new plan for solid waste management, investing in critical areas including infrastructure while maintaining a AAA bond rating, and improving the town's relationship with Unit 5 schools. McBride noted he backed a 'welcoming city' ordinance passed by the council which provides guidelines for local police in their dealings with federal immigration agents.
The next four years, said McBride, will "require vision and leadership, insight and intelligence, and, most importantly, political courage to make difficult decisions."
McBride said economic development, continued investment, and keeping local talent in the community are the most important ways to maintain Normal's high quality of life.
First term council member Kathleen Lorenz is running for reelection. The council's senior member, Jeff Fritzen, has yet to announce if he's seeking another term.
McBride, 44, has lived in Normal for 21 years and is a long-time local broadcaster.
Neil Doyle can be reached at neil.doyle@cumulus.com
Howard Packowitz can be reached at howard.packowitz@cumulus.com