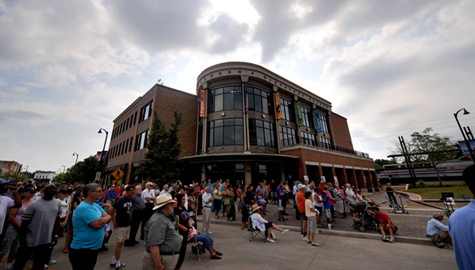 By Katherine Murphy
NORMAL– New energy is blowing in to Normal's Children's Discovery Museum.
The Imagine Air exhibit will undergo an update along with it's popular air maze – both are more than 14 years old but the rehab plan isn't a new one –
Executive Director of the Children's Discovery Museum, Beth Whisman, speaking Wednesday morning to WJBC's Scott Laughlin said the re-design hit a financial snag four years ago when grants were frozen.
The price tag on the project is $127,500 which covers design, construction and installation.
Close to $117,000 of the funding is coming from a grant from the Illinois Department of Natural Resources – with the rest of the cost being covered by support from EDP Renewables and the CDM Foundation.
Black Friday is set as the opening date for the new exhibit.